---
When discussing business software applications like ERP, you often hear people say their current system produces the accounts each month but the reporting could be improved. Ultimately, it just about 'does the job'.
But this begs the question, what should a business system do for your business? Is it a tool to do a job or could it be more of a solution that is core and fundamental to the specific service a company provides?
Well, it should be all these things and more! A finance or CRM system should aid the efficiency of your teams' day-to-day tasks and processes, so your business workflow is streamlined both legally and operationally. This process also supports the delivery of the products and the experience you provide to your end clients.
Let's take the scenario where you sell a product online and then send this to the customer. Within an ERP system, there is the transactional entry of sales and inventory availability along with warehouse packing, shipping, and invoicing, the key to the task elements of this process. There will also be related tasks to this procedure where you'll report the VAT and ensure the stock levels are managed to fulfil demand.
However, the game changer is finding the right business application that meets your functional requirements and provides efficiencies and improved service experience.
Let's use an online order as an example, with the right kind of business application you can add real-world complexity such as
Different sales channels
Multiple products
Volume of orders
Build of the products
Different shipping methods
Demand and required dates
You can have all of this at your fingertips with automation for volume processing.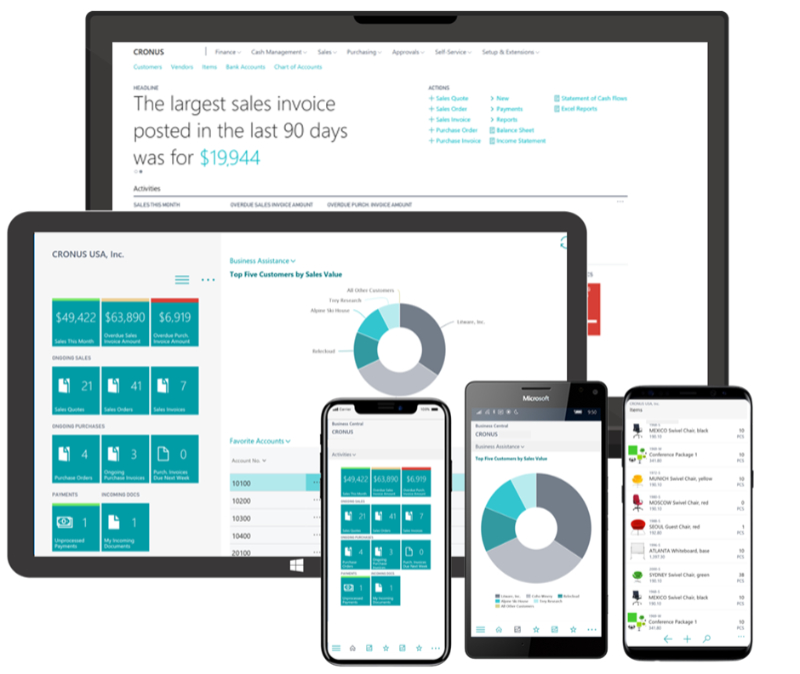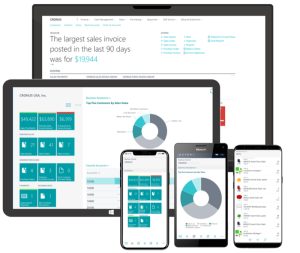 This philosophy of covering a wide range of tasks, whilst also adding the benefit of service, automation and key visibility of the business operation is something Microsoft has created to be the very core of their cloud ERP provision.
Microsoft Business Central 365 incorporates all the accounting, sales, purchase, inventory and manufacturing tools for a business to operationally do the job, but importantly automates, improves efficiency and becomes a fundamental benefit to a company.
The added power to Microsoft's business software applications is the fact they unify with daily tools of Microsoft Outlook, Teams, SharePoint & Power BI.
So, if you want to go beyond the job then maybe it's time to make software a priority.
By finding the right ERP system for your business, you can ensure better productivity for both your team and your customers.
If you would like to discuss more on how changing your business software applications can further increase sales in your business, please get in touch on 01202 308000.
---