---
A part of International Women's Day, we wanted to talk to our women in tech about their adventures into the IT industry. We believe our staff should be celebrated and wanted to find out more about their how they got into the industry as well as some top tip for others starting in the tech world.
Meet the Team
Jo Clark – Solutions Consultant with Enhanced since January 2020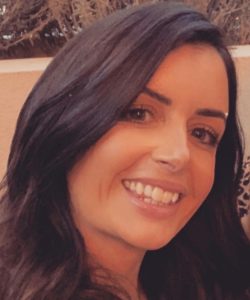 Jo comes with a fresh approach to Consulting with a background in Finance and Payroll, this enables her to fully support our clients in the unknown of transferring software.
Jo describes herself as approachable, dynamic and a fast learner. If she doesn't know the answer, she's sure to go away and teach herself before giving any client the answers and assurance required.
In her spare time she enjoys spending time with her family and visiting new places.
Kelly Turner – Solutions Support Consultant with Enhanced since September 2016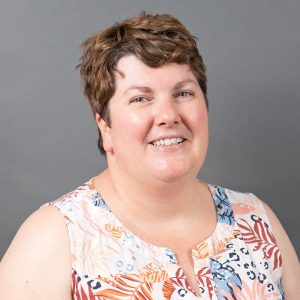 Kelly started her career in the NHS as a purchase ledger clerk, training new users on the accounting software and then joining the internal IT Department. Kelly then continued to work in IT, as a support consultant for 14 years.
When not working, Kelly's hobbies include kayaking, body combat, spinning, body balance and swimming. Kelly is a Mum of two girls, and although they are both incredibly independent and a little on the naughty side, she could not imagine life without them.
What's your role within the Enhanced Team?
Jo: I am a Solutions Consultant.
Kelly: I'm a Solutions Support Consultant
What sparked your interest for working in the tech industry?
Jo: If someone told me 3 years ago that I would be working in tech I would have 100% laughed and said no way, I can't do that! I worked on the other side, processing Payroll and Accounts. It was Enhanced who saw potential in me – not me seeing potential in myself.
Kelly: I fell into tech by accident when I was 18. I applied for any roles in the finance sector, and I got a job with the NHS being a purchase ledger clerk. I was then trained on an accounting package & subsequently trained others & supported them if they got stuck. And many years later, I continue to help others fix their queries and questions using accounting software.
How do you feel about the culture at enhanced?
Jo: The culture at Enhanced is what makes my job what it is, it's fast moving, yet fun, the team is fantastic, and the work life balance is as important to them as it is to me. They care about me, which in turn makes me care about my job even more.
Kelly: That is one of the things I love about Enhanced, everyone is friendly and helpful and I feel like part of a team.
What is your proudest achievement throughout your career to date?
Jo: 9 Years ago, I became a single mum, at that point I knew I needed to push myself to be the best version of myself to support my children. In those 9 years my career has gone from strength to strength. From working as a Credit Controller, to a Finance/ Payroll Manager to the Solutions Consultant I am today. My career progression in those 9 years is my biggest achievement as it has enabled me to rely solely on myself to ensure my children have what they need.
Kelly: I was able to move through from purchase ledger clerk, to training consultant and onto the Solutions Support Consultant that I am today.
What advice would you give others starting out in tech?
Jo: Believe in yourself, if you are willing to learn and push yourself outside of your comfort zone you can do it. Remember Rome wasn't built in a day, with time and patience you can learn it and you can do it.
Kelly: There are many different careers within the tech industry, so keep an open mind because you might find that one career that suits you.
Where do you see your career in 5 years' time?
Jo: I would love to be a Senior Consultant, but I appreciate I am still learning in my current role – every day is a school day 😊
Kelly: Continuing to work at Enhanced and expand my knowledge and support our customers resolve their issues.
---