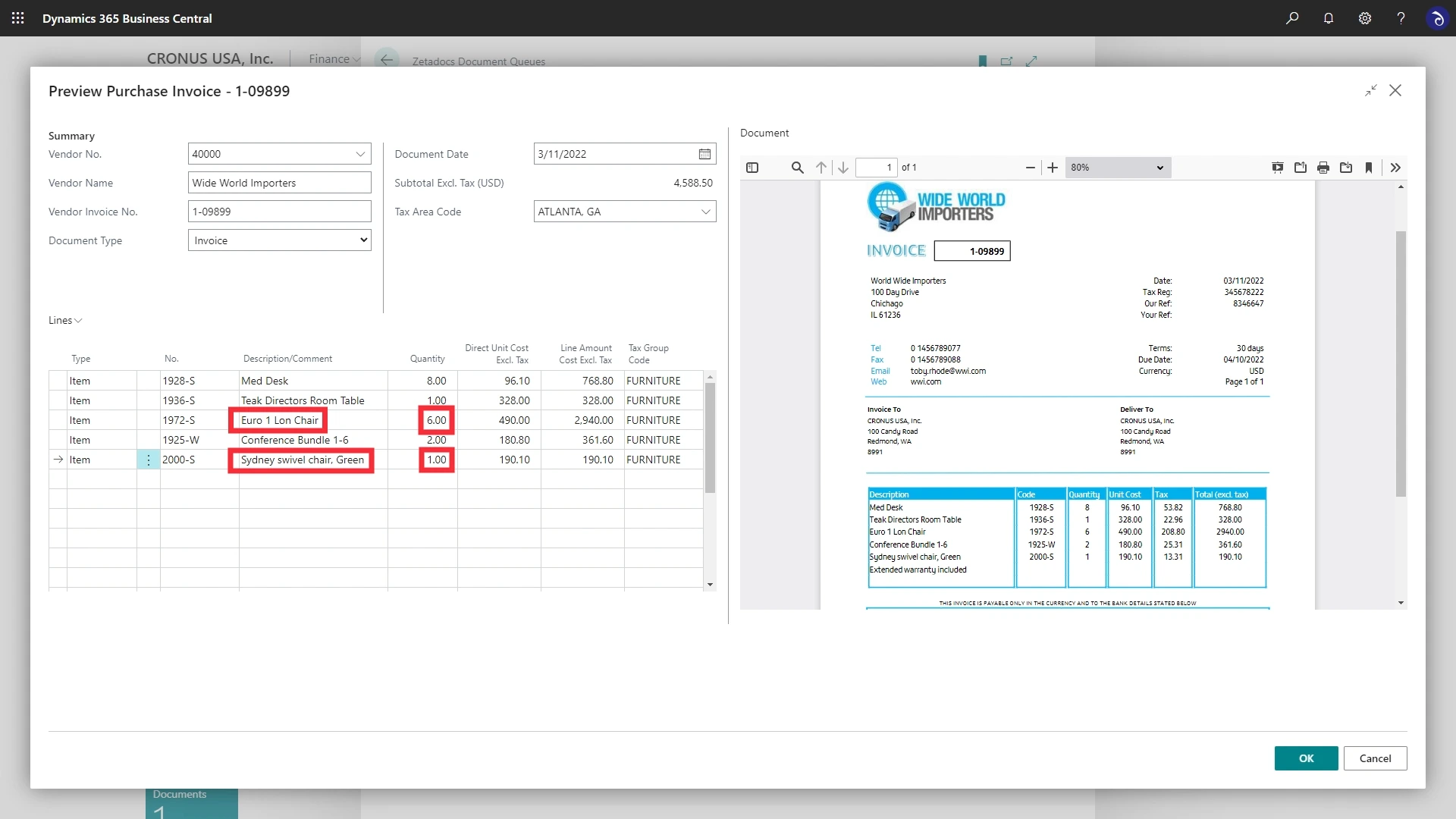 Automate

data entry.

Create new purchase invoices or credit memos in Business Central, with header and line information entered automatically with purchase orders automated to link to orders and receipts straight from Business Central.
Related
documents.
Seamless integration with Microsoft Dynamics 365 and SharePoint. Drag and drop emails and other related documents onto the Documents FactBox to store electronically in Microsoft 365.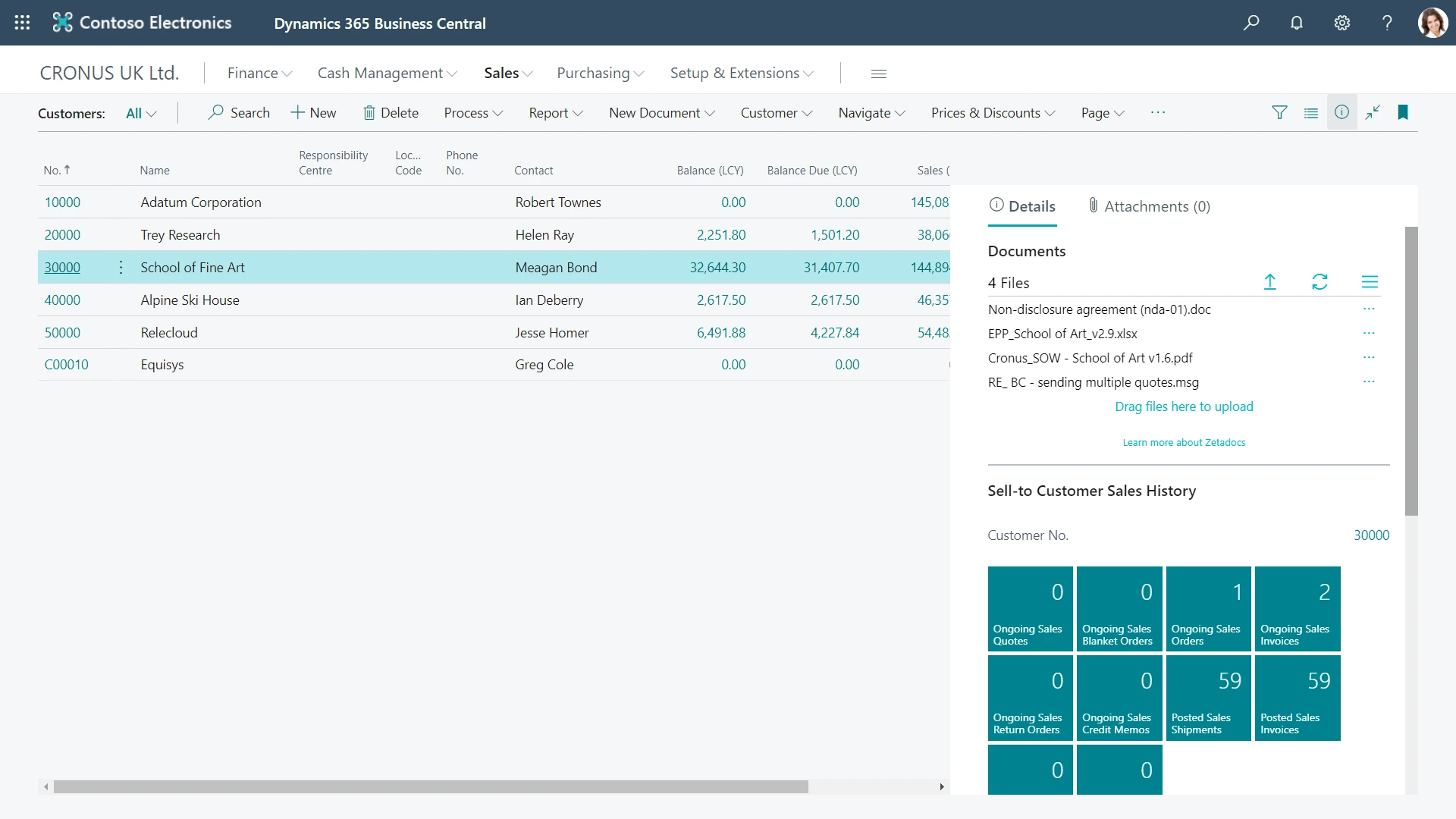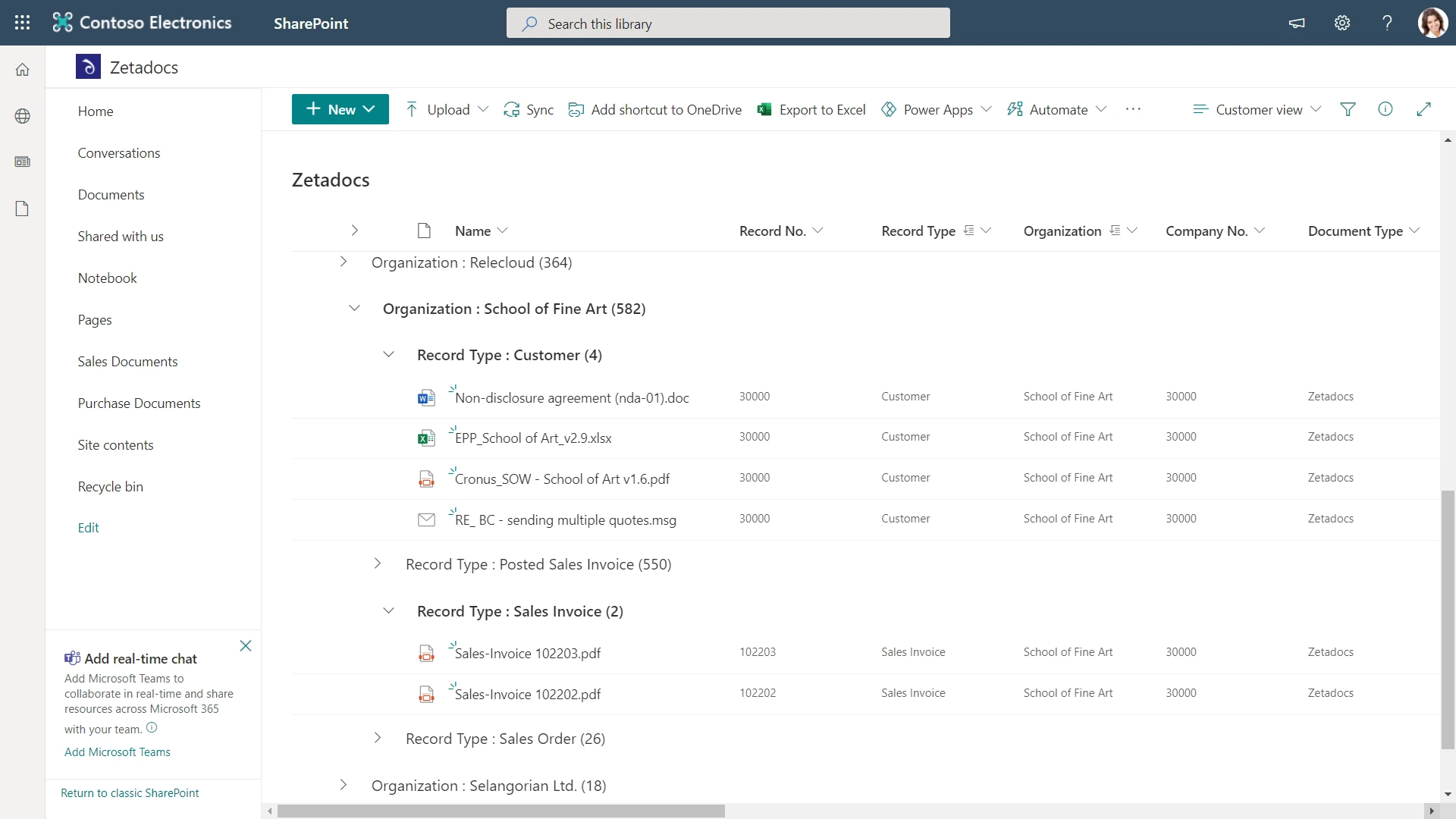 Filter

document views.

Save more time with sharepoint filtered views using metadata to easily find filed documents across the business. Any changes made to the mappings in Business Central are always remembered by Zetadocs – saving you time in future with no need to manually lookup values again.

"We've been trading fully with Enhanced since 2015, within that time we've managed to create a steady growth of 96% in turnover and the main benefit to us is being profitability and we've managed increased profitability by 296%!"
Graham Harts,
Managing Director,
Harts of Stur
Accounts Payable Automation for Business Central
Want To Learn more?
Automate your systems for time-saving systems. Speak to a member of our team now to find out how we can support your Dynamics system for AP automation.