EDR

– Endpoint Detection & Response
Endpoint Detection & Response (EDR) is an advanced and proactive security technology that monitors endpoints for threats. Detect and defend against cybersecurity threats in seconds with 100% real time and zero detection delays. Enhanced monitor and manage threats in real-time to ensure minimal downtime. Using traditional antivirus products are not protecting devices from the ever-evolving threat landscape.
70% of cyber security threats are estimated to start on endpoints.
Source: IDC Research
Managed Detection & Response (MDR)
Remotely monitor, detect, and respond to threats on endpoints. Leverage the power of advanced automation, AI and proactive cyber threat intelligence to rapidly detect and remediate threats across your devices.
60% of organisations will use MDR services by 2025.
Source: gartner
Extended Detection & Response (XDR)
Rather than just focusing on endpoints, XDR gives a more holistic security view – extending threat detection from just endpoints to additional sources. Ensure 24/7 threat detection and response to keep your cloud environments secure.
59% of Medium business have suffered a breach/attack in the past 12 months.
Source: UK Government Cyber breaches report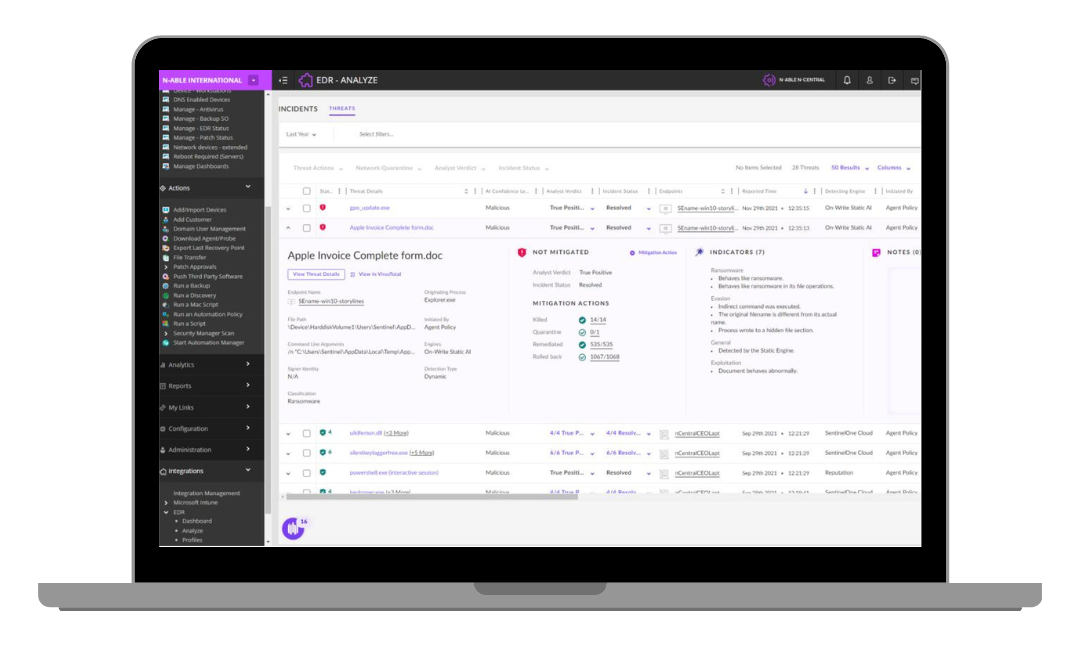 Staying ahead of
evolving cyber threats
Protect your business, employees, and customers with our security solution that blocks threats and uses AI to generate smarter intelligence every single day.

---
Analyse threats via automation and AI

---
Defend against evolving threats

---
Incident forensic reporting
Never Worry About
Ransomware.
Stay ahead of evolving cyber threats and prevent cyber attacks with next-generation threat protection. Get in touch with an Enhanced expert today to find out more about using EDR solutions.